Jaydon
Age: 5
Lives with: Cerebral Palsy, a group of conditions where the brain does not communicate properly with the muscles, often causing paralysis.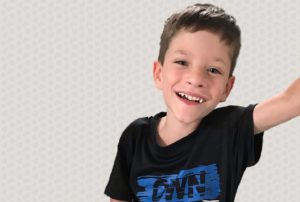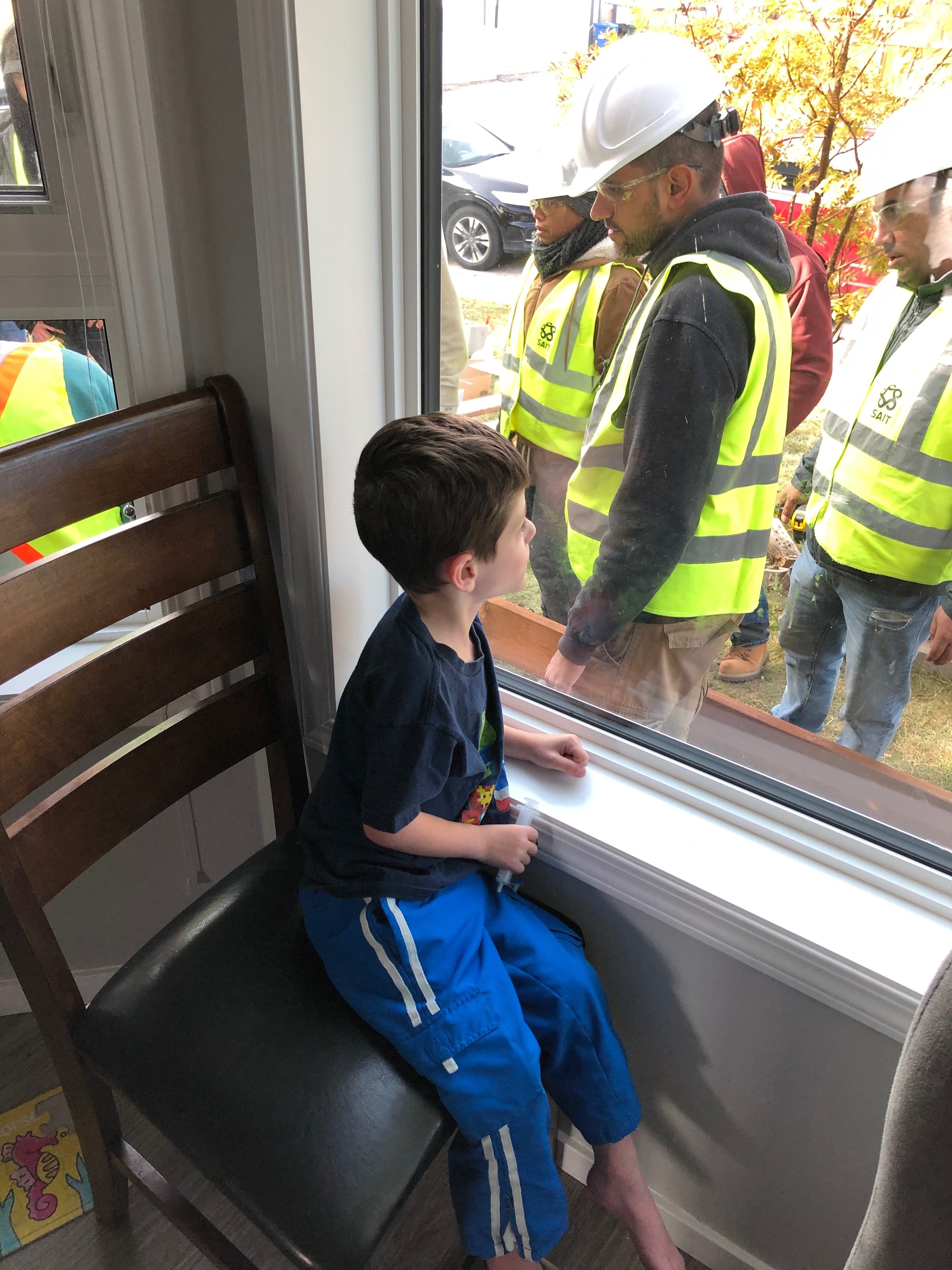 Jaydon is a beautiful 5-year-old boy who is living with Cerebral Palsy. Cerebral Palsy describes a group of conditions where the brain does not communicate properly with the muscles, causing movement and coordination issues and usually resulting in paralysis. (To learn more about CP click here.)
Although his CP hampers his mobility, Jaydon is a joyful, giggly and cuddly fellow. He keeps himself a going concern by scooting around the house on his bum.
Jaydon's parents, Amanda and Matt really have their hands full.  It's a full-time job keeping up with him, his active 2-year-old brother, Mason, and Jaydon's twin brother Braydon who has his own struggles with developmental delays and epilepsy.
After meeting Jaydon's family and visiting their home, ARK determined the ways we could Reshape Their World to make their daily lives a little easier. First, we built an outdoor wheelchair ramp in the Fall of 2019 and an accessible bathroom in their basement in the Winter of 2020.
We were thrilled to be able to add a lift to this renovation, allowing Jaydon to independently navigate his way to and from his brand new bathroom. It was ordered early in 2020 and was due to arrive in February or March…
Then the world changed overnight. Instead of flying straight to us, Jaydon's lift began its long journey by sea. Then it traveled overland, crossing most of Canada. Some of our amazing sponsors were ready and waiting to install his lift as soon as it arrived. Thus, with Amber's finishing touch of a Superman cape for the lift, we brought this ARK Home Accessibility Renovation to a close.
Now, Jaydon proudly rides his Superman lift to his new "Bat-room."
Of course, none of this would have been possible without our amazing sponsors and the generous support of people like you!
A special Thank You to our generous Sponsors:
Donation of Expertise
Lindsay O. Creative Interior Design Inc.
Shift Accessibility Contractors Ltd.
Godden & Sons Drywall Ltd.
Jennifer Carr Painting
Dany-Florians Renovations
Sirs Plumbing & Heating (Discount)
4-Star Electric (Discount)
Donations of Materials
Jennifer Carr Painting
daltile
Wolseley Studio
Kadin Sales
TimberTown
Shoemaker Drywall Supplies
Sirs Plumbing & Heating (Discount)
Allan Forrest Sales
FloForm Canada (Discount)
After seeing Jaydon's story on Global News, a generous individual decided she wanted to help.
She contacted ARK and offered two gently used  stair lifts to Jaydon and his family.
Before Jaydon only had a lift from the main floor to his brand new basement bathroom.
Now he can catch a ride from the front entrance to the main floor and from the main floor up to his bedroom above!
The incredible impact this will have to ease the everyday for Jaydon and his family cannot be overstated.
Together, we truly have Reshaped Their World!